47 Acres - Macon County - Persimmon Creek Tract

The Persimmon Creek Tract is roughly 47 acres +/-, that is located in Macon County, just south of Tuskegee. Towering oaks and 100-feet tall pine trees are abudnalty scattered throughout this property. This tract has so much to offer for interest such as timber investvment, recrational property, or a great hunting tract. The Persimmon Creek Tract has over a quarter-mile of road frontage along Hwy. 29, and also has frontage along Persimmon Creek Road on the western boundary,
Macon County is well known for exceptional deer, turkey, and duck hunting and this gorgeous property features healthy populations of each species. The natural hardwoods such as the white oaks and swamp chestnut oaks help produce forage that is essential to wildlife popilation. From a timber investment stand point, this tract is heavily dense in mature pines and hardwoods that are over 50 years old.The topography is relatively flat with some bottomland.
What makes this tract place such a unique property, is the location of it. Whether you are traveling from Auburn or Montgomery, you can be at this tract in just a quick 30 minute drive. Power and utilities are also available and convenient. Persimmon creek flows through the eastern boundary of the property and is known to hold wooducks up and down the creek. This property does not have any current food plots on it, but there are multiple spots where they could be implemented and placed!
Tract Highlights
Deer, turkey, & duck hunting
Timber Investment - Natural hardwoods and pine
Utilities and power available
Road frontage on Northern and Western boundary
30 minute drive from Auburn/Montgomery
To schedule a tour of the property, give Hayden Nichols a call at (205) - 799 - 1495 or contact Tutt Land Company. 
Hayden Nichols
Tutt Land Company
(205) - 799 - 1495
Property Map: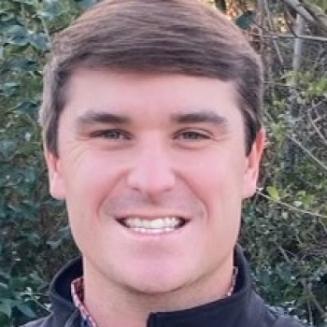 Featured Land