372 Acres - Butler County - Gibson Road Tract

Nestled along US Hwy. 31 (Montgomery Hwy), the Gibson Road Tract is a 372 acre (+/-) property located just 9 miles North of the city of Greenville. This beautiful property features great hunting opportunites, merchantable timber, and utilities. The topography can be described as rolling to gentle sloping and has a few small creeks that traverse through the property. It has road frontage along US Hwy. 31, Gibson Road, and one other road.
Timber
This tracts offers a diverse group of timber stands that help produce revenue to the landowner, as well as providing food and shelter to wildlife. Of the total 372 acres (+/-), roughly 225 acres (+/-) are in a natural hardwood/pine mix that is roughly 30 (+) years old and is merchantable. The hardwood species such as white oaks, swamp chestnuts, and hickories can be found throughout the property and provide food to deer, turkey, and other wildlife species. Of the remaining acerage on this tract, approxiamtely 110 acres (+/-) are in planted 4 year old loblolly pines that are very impressive. There is also around 35 acres (+/-) of pines that are ready for a first thinning that will provide revenue in the near future.
Hunting
Central Alabama is known for growing trophy white-tailed deer and hard gobbling eastern wild turkeys, and the Gibson Road Tract possesses healthy populations and prime habitat for wildlife species. Across this tract, there is a total of 7 planted green fields, ranging anywhere from less than 1/2 acre to nearly 2 acres in size. The open hardwoods and creek bottoms promote great habitat and food resources for deer and turkey populations as do the young planted pine stands. This is a premier hunting property and has a history for producing trophy game species.
Recreation

Since this property has road frontage along 3 different roads, utilites are available such as power and water. There are numerous areas to build that perfect cabin or camp that you have been dreaming about. This tract is conveniently located to I-65 in Central Alabama just 9 miles north of Greenville and less than 40 miles from the city of Montgomery, only about a 2-hour drive from Mobile, Spanish Fort and Pensacola. Also, there are some spots where a nice pond or small lake could be built on the property.
The Gibson Road Tract offers so many different opportunities from great hunting to timber investment potential. There is also another 176 acre parcel that can be purchased along with this property. If you would like to schedule an appointment to tour this property or have any question, please give Hayden Nichols a call at (205)-799-1495 or contact Tutt Land Company.
Property Map: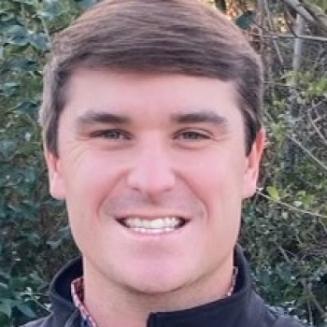 Featured Land