The Friendship Tract
$ 1,100,000
Elmore County, Alabama
Listing Status: New

HIGHLIGHTS:
Location:
35 minutes to downtown Montgomery, Al.
45 minutes to downtown Auburn, Al.
Hunting:
Deer
Turkey
Dove
Squirrel
Land Use:
Agriculture:
    Row Crop & Pastureland
    Merchantable & Pre-Merchantable Timber
Residential:
    Multiple Homesites
    Potential Development 
Recreational:
    Hunting, Hiking, ATV Riding, Shooting
Mining:
    Sand & Gravel Pit
Utilities:
Power
Water
Creek/ Branches/ Ponds:
TumLane Branch – Year round
Smaller Branches (2)
Multiple Pond Sites
Interior Roads:
Good Internal Roads
Home Sites:
Unlimited Homesites
Tutt Land Co. is proud to offer the Friendship Tract located in South Elmore County.  This 336 +/- acre tract has it all.  From row crop / pastureland to mature hardwoods and pine.  If you are looking for a great recreational tract than look no further. 
As you approach the property be on the lookout for wildlife in the large 80-acre field.  It is not uncommon to see doves, deer and turkey enjoying the bountiful harvest this field has to offer.  Currently the field is being used for row crop production but could easily be converted to pastureland should one desire. 
As you travel around the big field, there are several roads that lead you into other parts of the property.  There is a good internal road system which allows access to the majority of the property by vehicle.  As you enter these areas, you will notice the diversity of the property and the varying ages of the timber.  There are three sections of timber on the property:  75 acres of 26-year-old naturally regenerated timber, 30 acres of 17-year-old naturally regenerated timber and 150 acres of mature hardwood and pine. 
This tract is loaded with wildlife.  The deer and turkey are plentiful, and we have the pictures to prove it.  If you enjoy deer hunting over white oaks in big open bottoms with exceptional views or hearing multiple gobblers rattle the trees in the spring mornings, then you will certainly enjoy this place.   The 2021 dove season opened with a bang!  There have been two hunts thus far, and every hunter has reached their limit.  If you enjoy long range shooting, then we have plenty of room for that as well. 
Like most large properties such as this, there is always maintenance and road work that needs to be done.  Don't worry, there is an onsite sand and gravel pit.  With a little bit of work, you could have a road system that rivals most county roads. 
As you continue the journey throughout the property, you will cross over Tumlane Branch, a year-round water source and a couple of smaller branches are located on the property as well.    It appears there are several pond sites available should this be a desire of yours.
The owner of the property has worked hard to develop this property into a productive timber and hunting property.  There are multiple homesites on the property should you want to call this place home.  Don't miss out on this exceptional property – It won't last long!
Give Bill a call at 205-234-0356 to schedule your showing. 
Available Downloads
Property Map: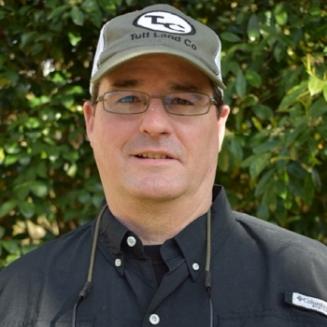 Featured Land