176 Acres - Butler County - Philen Road Tract

The Philen Road tract is approximately 176 acres (+/-) loacted 1/2 off of US Hwy. 31 just 10 miles North of Greenville. Located right where Philen Road comes to an end, this property has it all such as huge timber, great hunting, and utilities. Indian Creek traverses through the southern portion of the property that creates some spectacular views. The timber is very diverse that contains old growth natural hardwood to 4 year old planted pines. The topography is relatively flat and there is a great road system throughout the property.
Timber
The Philen Road Tract is very diverse in timber type, age, and diameter. There is a 58 acre (+/-) stand of 30+ year old pine saw-timber that is very impressive and will provide revenue to a landowner whenever the decsion is made to harvest it. There is nearly 17 acres (+/-) that are in planted 4 year old loblolly pines that are showing very impressive results of gowth. The remaining acerage is in 101 acres (+/-)  of natural hardwood/pine mix that is over 40 years old and is full of different types of oak species. If you are interested in a timber investment around Central Alabama, this is a must see!
Hunting
There aren't many areas of land around central Alabama that provide prime deer, turkey, and duck hunting, yet this tract features all three! The rich soils in Butler County are known for growing massive while-tailed deer, and the open hardwoods provide great habitat to the deer and turkeys. Indian creek is full of different oak species up and down its banks, that the ducks love to eat the acorns off of. Also, there are at least 4-5 planted green fields that can be found throughout the property.
This 176 acre (+/-) tract contains it all from timber investment, to prime hunting property, to that perfect recreational tract you've been looking for. The Philen Road Tract is convenientely located in central Alabama and is just a 10 minute drive from Greenville, 40 minute drive from Montgomery, and roughly a 2-hour drive from Mobile and Pensacola. if you are interested in this property, give Hayden Nichols a call @ 205 - 799 - 1495 to schedule an appointment. There is also and additional 372 acres (+/-) that can be purchased along with this property.
Hayden Nichols
Tutt Land Company
205 - 799 - 1495
Property Map: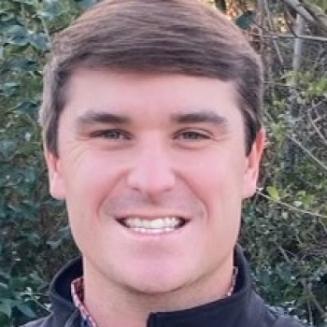 Featured Land