Bonner Town Tract-647ac-Choctaw AL
$ 1,100,000
647 acres in Choctaw County, Alabama
Listing Status: New

Tutt Land Company is proud to offer the "The Bonner Town Tract". This diverse 647 acre +/- property is located in Choctaw County, west of the communities of Toxey and Gilbertown. This property has been managed for timber production and has various ages of pine plantations, with some areas of mature timber. Some of the plantations are ready to be thinned now. The property has great cash-flow potential from timber harvesting and thinning the various aged stands over time. The property is over 2 miles long from North to South and fronts Okatuppa Creek (aka Puss Cuss Creek) along the Southern border. The terrain varies from rolling to flat with a vast mixture of soils. This area is well known for its hunting, with deer, turkey, and hog sign on the property. There are a few food plots present and room for many more. The property is accessed through adjoining landowners along a private road. There is no deeded easement. This property is shown by appointment only. Call Todd Lowery RF to schedule a showing of this great investment grade timberland property. 
Timber Breakdown- Based on Colored Aerial Stand Map
PURPLE – 42 ACRES +/- OLDER PINE AND HARDWOOD STANDS MOSTLY NATURAL TIMBER
GREEN- 71.75 ACRES +/- SMZ'S WITH MIXED PINE AND HARDWOOD TIMBER
WHITE- 41 ACRES +/- 2022 PINE PLANTATION  TO BE PLANTED HAS BEEN SPRAYED
YELLOW- 60.53 ACRES +/- 2018 PINE PLANTATION
ORANGE- 8 ACRES +/- 2004 UNTHINNED PINE PLANTATION
RED- 41 ACRES +/- 2022 PINE PLANTATION  TO BE PLANTED HAS BEEN SPRAYED
TEAL BLUE- 188AC +/- 2010 &2011 PINE PLANTATION
BLUE- 161 AC +/-2006 UNTHINNED PINE PLANTATION
VIOLET-28 AC +/- 1997 THINNED PINE PLANTATION
TOTAL ACRES 641.28 +/-  (TAX RECORDS SHOW 647.18 ACRES)
I DO NOT GUARANTEE ANY ACRES OR AGES OF TIMBER. I HAVE USED INFORMATION GIVEN TO ME BY THE SELLER AND HAVE TRIED TO VERIFY EVERYTHING LISTED TO THE BEST OF MY ABILITY BUT TUTT LAND COMPANY OR S. TODD LOWERY RF WILL NOT BE HELD RESPONSIBLE FOR ANY ERRORS. ALL POTENTIAL BUYERS SHOULD SATISFY THEMSELVES OF TIMBER VOLUMES OR CONDITIONS PRESENT ON THE PROPERTY BEFORE MAKING ANY OFFERS.
Property Map: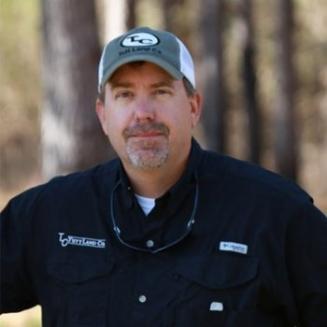 Featured Land