313 Ac - Washington County - Tiger Branch Tract

Deer-Hogs-Turkey-Timber in Southwest Alabama.  This 313 acre contiguous tract is located in the Seaboard community, just a few miles southeast of Tibbie, AL in Washington County, and just a little more than an hour's drive from Mobile.  The property provides a large area of very good habitat for deer, wild hogs, turkey, and quite possibly a few ducks as well. Tiger Branch runs from the west side of the property almost completely through to the east side, becoming a fairly large stream before it exits the property, providing a year-round water supply for the wildlife.
There are areas of both pine and hardwood timber within this tract. It includes areas of merchantable timber, including pine plantation, some of those ready for thinning. Also includes natural regeneration areas with hardwood. This parcel could be a very good candidate for clear cutting, and replanting for timber management, if so desired. There are several established food plots on this site, as well as an existing ATV trail system.  If you're looking for a large space to get out and enjoy the outdoors and do some hunting as well, this is a property you want to take a look at. This Tiger Branch tract will provide someone with lots of recreational and hunting enjoyment.
Priced at just $1,350 per acre, this opportunity probably won't last for long. Although the current owner has not had any problem accessing this property, it does not have public road frontage or a deeded easement.
Property Map: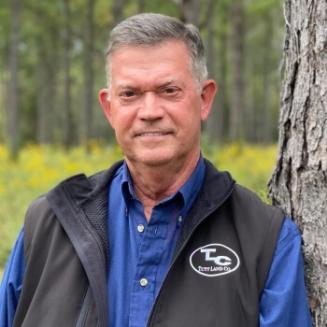 Featured Land