643 ac - Barbour Co - Barbour Creek Tract
$ 1,147,400
643 acres in Barbour County, Alabama
Listing Status: Active

This is an outstanding timber investment with great deer and turkey hunting in southeast Alabama located less than ten miles from Lake Eufaula.  The Barbour Creek Tract consists of 643 acres (+/-) of pine plantation and large creek bottom hardwoods in the heart of Barbour County.  Midway between the towns of Clayton and Eufaula, it features approximately 470 acres of pine plantation including stands of Loblolly, Longleaf, and Slash pines ranging in age from recently planted to over 30 years old.  This property is well positioned to take advantage of its proximity to local mills. There are 4 sawmills and one major pulp mill 30-50 minutes from this tract. It has a half-mile of paved road frontage on State Hwy 30.  Barbour Creek serves as the northern boundary of tract running for well over a mile and providing a year-round supply of fresh, cool water and some exceptional habitat for the wildlife.  This would be an ideal tract for a hunting camp or country retreat; incredible views abound on this property.
The staggered planting and variety of pine trees on this tract can provide some immediate financial returns as well as a steady income stream in the future.  There are 35 acres of mature Loblolly pines planted in the mid-80's that can be harvested at any time.   Other stands include:
   116 acres Slash Pine (2009)
   40 acres Longleaf (2009)
   51 acres Loblolly (2012)
   74 acres Loblolly (2014)
   59 acres Loblolly (2015)
   45 acres Loblolly (2017)
   19 acres Loblolly (2019)
   20 acres Longleaf (2020)
   28 acres Loblolly (2021)
In addition to serving as a great timber investment, the Barbour Creek Tract offers some of the best deer and turkey hunting in south Alabama. The rolling terrain includes several drainages lined with large hardwoods that all empty into Barbour Creek.  Barbour Creek is a gorgeous, sandy-bottomed creek that runs for well over a mile from west to east forming the north boundary of the tract – Barbour Creek empties into Lake Eufaula and is seasonally navigable by kayak or other low draft vessels.  It is easily 30 feet across and is also a great place to search for Indian artifacts.  The abundant cover, water, and mature hardwoods (including many large white oaks) all contribute to creating the ideal habitat for deer, turkey, and other native wildlife.  With good internal trails that provide access throughout the tract, and numerous established food plots in all the right places, it is perfectly set up for hunting. Deer harvest on this tract has been confined to a few mature bucks for the last 5 years. There has been little to no turkey hunting pressure on this tract for the last 5 years as well.
If you have been searching for a great timber investment with high-quality hunting at a great price, you really need to see this property.  There are any number of options for building a nice hunting camp, you can build near the road for convenience or tuck it in the back for even more privacy.  Secluded and peaceful, with easy access, this is an ideal property for developing a legacy tract that will produce memories for generations.  The Barbour Creek Tract provides exceptional recreational qualities and income-generating potential – schedule your showing now!
For more information or to schedule a showing contact one of the Tutt Land Company agents listed below:
Bill Gray
Tutt Land Professional
334-714-0009
Dalton Dalrymple
Tutt Land Professional
334-447-5600
Property Map: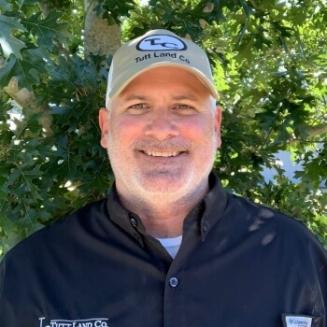 Featured Land