Rural landscapes, hunting tracts, and timberland investments by Tutt Land Company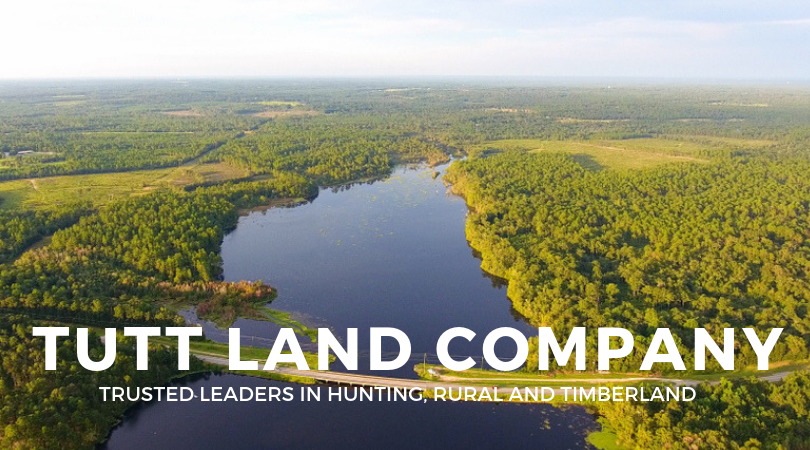 Remember being out in the country as a kid? Toes in the red dirt, miles of rural land to explore, cookouts, and homemade ice cream with family and friends. Maybe your dad took you out on your first father/son hunting trip where you bagged your first deer and have been hunting ever since. Or perhaps, you were lucky enough to inherit the family hunting land, and it's important to you that it sells to someone who will appreciate the land as much as your family did. 
If either of these scenarios sounds like you, then you are probably in the market to purchase or sell rural property - and you should know that no one knows hunting and rural land better than Tutt Land Company's Walter Tutt and his team of experienced land sales professionals. 
Hunting and land - they are both in Walter's blood.  He is not only a respected realtor, but he is also a well-known hunting enthusiast - from turkey to wild boar to deer to just about anything else that is legal to hunt! 
Walter Tutt is the founder of Tutt Land, pulling from his family's 70 years' experience in owning, managing, and developing rural land.  They combine their love for nature and the outdoors with the rewarding opportunity to help others achieve their dream of owning rural area or their very own hunting tract.
The truth is, there are plenty of real estate companies that can help you sell or buy rural land.  However, owning, managing and developing premier hunting and timberland tracts is ingrained in the Tutt family legacy, and Walter Tutt started Tutt Land Company with this in mind. So what sets Tutt Land apart from other rural land real estate companies?
Walter's team are experienced hunting and rural land experts
Tutt puts a serious emphasis on regularly having the very best registered foresters, land managers and wildlife experts meet with our team of agents to make sure they know how to evaluate each aspect of the components of a tract of land. Walter himself also takes each of his agents to developed recreational properties so that they have a vision of all the different options that can be accomplished on rural land. 
Walter Tutt works in partnership with experts in the area of chronic wasting disease on hunting properties, and he regularly holds educational events in and around our property listings. He's a good steward of the land - a passion that's been handed down to him through the generations.
Collectively the Tutt Land agents are among the most educated real estate agents in the business because they keep themselves informed. Whether it's staying in communication with wildlife officials or ensuring they are up-to-date on trends in the area of wildlife resources, they are genuinely passionate about maintaining contact with experts, advisors and other Tutt Land staff. 
Timberland investments are also part of Tutt Land's bread and butter
Helping clients invest in timberland is a real strength of Tutt Land Company. In what is called "forest finance," Tutt Land's agents are experts at studying available timberland indexes that give regional timber pricing and then helping advise clients on what their return on investment is likely to be. Timberland acquisitions present a tremendous opportunity to add to your portfolio of investments but can be risky if you choose to deal with an inexperienced broker. That's why we put a high value on our team's experience and ability to expertly advise our clients on potential timber investments.  
Tutt Land's team is the most educated, experienced buyers and sellers of rural land around - hand's down
In 1991, we officially started Tutt Land Company to assist our clients with buying and selling rural land and have since grown into a company with 15 professional agents. Our team has handled real estate brokerage sales in multiple states, and we ensure that Tutt Land has a presence in significant industry expos. We even partner with well-known outdoors and hunting celebrities to give our properties the extra boost they need to sell. We get deep in the woods to learn the land, so we know how to market and sell our properties. 
Experiential sales: making memories AND making money
Whether you are looking to make memories with your tract of hunting or rural land, or you're interested in timberland management investment properties, there is no other real estate company today that can match our marketing horsepower and expertise. If you are interested in getting your property exposed to the most potential purchasers, or if you are considering investing in land, you're at the right place. Contact one of our professional associates today for more information. 
Tutt Land Company is a full-service real estate and land management company offering development services, timberland management, and brokerage of land, residential and commercial properties.  Reach out to us today at (334) 627-4004, or visit our website at www.tuttland.com.