10 questions to ask before you invest in rural properties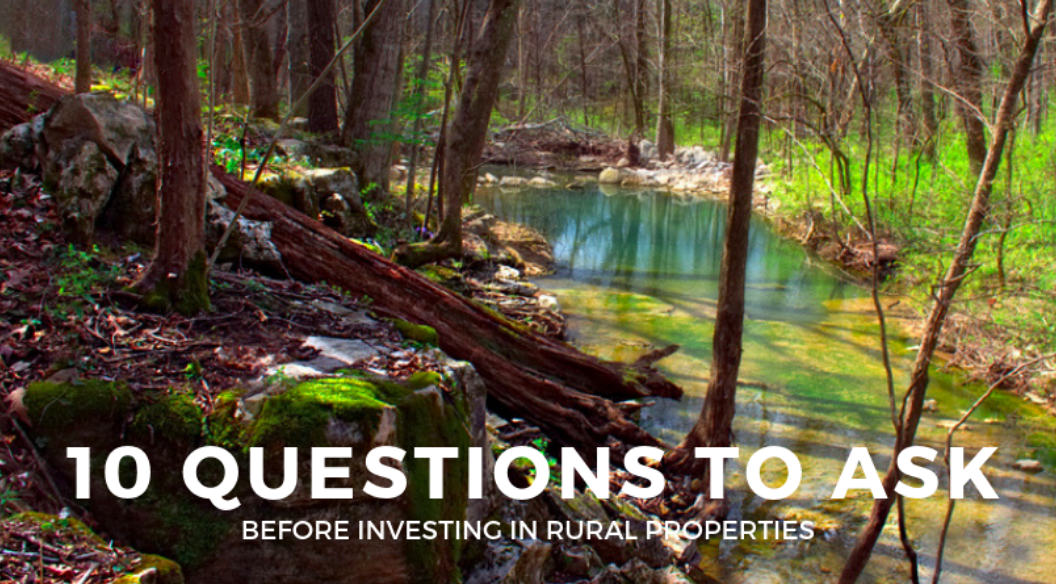 Whether your goal is to make memories or make money, it's essential to ask the right questions before buying land. If you're unfamiliar with the process, however, it's easy to feel overwhelmed. 
At Tutt Land Company, we specialize in selling rural tracts suitable for hunting, timberland, and more. Frequently, our job is to educate buyers as to the potential of our properties. Not only do we offer a hands-on approach to rural land sales, but our teams work with land experts throughout the state. So if we can't find the right answers, we have someone in our contact list who will. 
We hear lots of questions about our land, and we're happy to answer them all. For your convenience, we've gathered some of the most common questions we often hear. 
When thinking about investing in rural properties, be sure you're asking some of the following: 
Important questions to ask before purchasing rural or agricultural land: 
How will I and my family/guests access the property? Accessibility is essential, especially if the property is in an area that receives snowfall or other types of weather that would make traveling a rural property more difficult. 

Is there a main road or highway nearby? Not only does this question echo the concerns of the one above, but it also brings to mind issues of privacy or noise. 

Are there internal roads or trails? Many of our properties have hunting trails, dirt roads, and other infrastructure in place so you can get where you need to go. Some might not, however. Understand whether or not this is something you might have to do yourself. 

How young/old is the timber? As trees grow in size, they also increase in value, which brings us to our next question.  

When will the timber be ready to earn a profit? While the money might be attractive, there are many elements that a new harvester must consider. 

Is there any zoning information I should know? Certain covenants and restrictions might be in place that could prevent you from your desired outcome for the property. Know what those are. 

Are there utilities available on the property? Water, electricity, trash services, and septic system issues could arise at any moment. Know what you have access to and what you might need to put some extra effort into establishing. 

How are the boundary lines drawn? You must know where your property ends, and the neighboring property begins. Otherwise, you could run into issues down the road. 

What can I expect in terms of taxes? Work with the tax assessor's in the county to determine status and how much you'll likely pay. 

Is there anything I will not be able to build on the property? As mentioned in question 6, there may be covenants in place that would impact your desire to create a dream home. Or a chicken coop. Ask about those as soon as you're able. 
There are several more questions we could list, but the above list should help you better understand many of the main points to consider. 
The important thing is to make sure you're doing your due diligence when considering investing in property. 
We will help you answer these questions and more. Contact us today and let Tutt Land help you find the property of your dreams. 
Tutt Land Company is a full-service real estate and land management company offering development services, timberland management, and brokerage of land, residential and commercial properties. Reach out to us today at (334) 627-4004, or visit our website at www.tuttland.com.