21 Acres-Tuscaloosa Co-Black Warrior Subdivision Estate Lot (SOLD)
$ 90,000
21 acres in Tuscaloosa County, Alabama
Listing Status: Sold

Available!  This 21-acre property is located in the Black Warrior Subdivision off of Port Mayfield Road. The property has been wonderfully crafted and is perfectly suited to serve as an equestrian facility, small convenient hunting tract, home lot, hobby farm, or weekend getaway!
The property has gravel road frontage and is partially fenced with beautiful cedar posts. There are additional cedar posts available if the new owner wishes to advance the fencing further. It also features a nice, rolling topography. The property sits 15 miles east of downtown Tuscaloosa in close proximity to the Black Warrior and a short drive to the North River Yacht Club and Lake Tuscaloosa. The hunting in the area is good, and the feeder located on the tract proves that the deer and hog density is strong.
The pictures don't do this property justice--it's a gorgeous tract!
The tract also has a deeded easement to the pond across the street. That pond is the most viable water source for the property, and all that would be required of the new owner would be to run pipe to their desired build-site and install a filtration system.
Power is available, and the seller has a quote for the cost of installation. For septic, a mound system will likely be required. Feel free to contact me for more info.
For more info or to see the property, contact Mitchell Jones by phone, text, or email.
Property Map:
Video: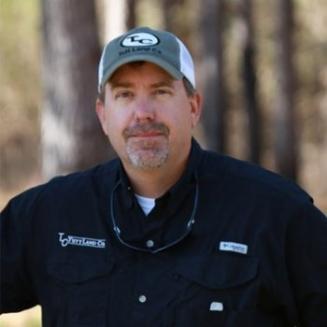 Featured Land