140ac - Sumter County - Siloam Church Road Tract

If you are looking for a tract that is setup great for rifle hunting or for a long-term timber investment, then this might be the one!
The Siloam Church Road Tract in Sumter County is a 140 acre recently clear-cut property that is in the middle of great hunting country with neighboring mature timber. With this tract, you could make improvements to the layout/design to best fit your needs. If you wanted to replant timber, put in bigger or additional food plots, or add new roads, then the timing would be perfect after the recent clear-cut. There are signs of deer, turkey, hog, and dove on the property. There is a nice Streamside Management Zone (SMZ) with flowing water on the south end of the property with several acres of mature timber around it and established rub lines. There are a few hunting foodplots throughout the property. There are several highpoints that would allow you to see a vast amount of open terrain while hunting. 
This tract is approximately 20minutes southwest from the intersection of Hwy 80 and Hwy 17 in Sumter County. Access is from the north coming in from Siloam Road. There is a good road system throughout the property. There is still a small section of timber left on the property that will be harvested in January 2022 then the logging crew will do a final clean up and rework the roads before the sale. The hunting stands will be removed from the property as well. 
**This property comes with a complimentary Annual Trips4Trade Membership. Through Trips4Trade, you could swap deer, turkey, hog, or dove hunting on this property for other trips across the country. More info at Trips4Trade.com**
Please call Slade Johnston at 205-499-3858 for more information. 
Property Map: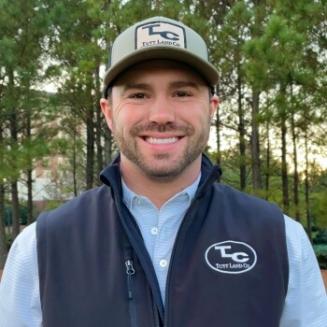 Featured Land