105 Acres - Perry Co. - Crawfish Tract
$ 262,500
Perry County, Alabama
Listing Status: Sold

A perfect year-round recreational tract is now available.  This tract offers multiple recreational opportunities as well as a potential revenue source.  It is a combination of row crop, hardwoods, planted sawtooth oaks, ponds and a large gas line right of way.  Enjoy hunting all types of game for many months as well as fishing year-round.  Great location to build the perfect cabin overlooking this manicured property. 
There are 9 ponds on site totaling approximately 17 to 18 acres.  There is an existing well to fill the ponds if needed.  The ponds are contiguous to one another and could easily be made into one large pond by simply removing the dams. The owner has harvested crawfish in the past as well.  Each pond is independent of one another which allows one to drain, plant and flood for a perfect duck hunting spot.
The approximate 30 acres of row crop land is currently being farmed for corn and is an attractant for deer, turkey, doves and ducks.  It could easily be maintained or converted to pasture. 
There is a 4 acre gas right of way that traverses through the back portion of the property lending itself to a great hunting location.  Just beyond the ROW is another 4 to 5 acre greenfield. 
This tract won't stay on the market long.  Shown by appointment only.  Call Bill to set up your showing. 
Location Map: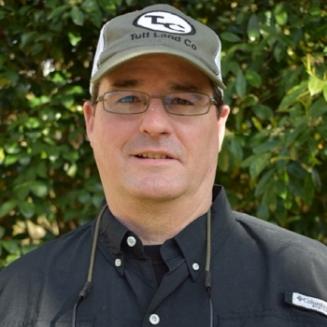 Featured Land