80 Ac. - Talladega County - Shaddix Tract

Looking for that perfect getaway location?  Want to build your own cabin where outdoor activities are unlimited?  Look no further.  The Shaddix Tract offers just that.  80 acres of pristine natural woods located a few miles northeast of Sycamore, Al. off Highway 21.  Property is situated next to the Talladega National Forest.  This tract is accessible from two different entrances.  However, both ways have gates that require a key to open.    
Property was select cut in the late 80's.  Timber consists of a mixture of pine and hardwoods.  Pridgen Branch passes through the hardwood bottoms creating an incredible view.  The local beavers have dammed up the branch and made a haven for themselves.  Although no ducks were seen or detected, it sure looks like an inviting location for wood ducks looking for a place to roost.  There are lots of deer and turkey as well as other small game.  Currently there are no food plots or hunting stands.  The property hasn't been in hunted in years.  There are several homesites available on this property as well.   
This property is perfect for the family who enjoys the outdoors.  You not only have your own piece of paradise to enjoy, but you are in the heart of the Talladega National Forest.  This is a place for year-round enjoyment.  Whether you are hunting on your own land or bike riding through the Talladega National Forest, you have it all in one location.   
This property is shown by appointment only.  Please call or email me to schedule a showing.   
Property Map: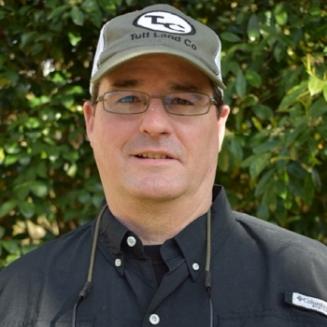 Featured Land