132 +/- Ac - Blount/Marshall Co - Slab Creek Farm

New Listing***
Do not miss out on this great opportunity to own a unique cattle farm, with a home, on 132 +/- acres of beautiful pastureland. The farm sits on the Blount County / Marshall County line, with Slab Creek located on it. The Slab Creek Cattle Farm is a converted golf course and has been a fine cattle farm for the current owner. The  possibilities for this exceptional property are unlimited.  Nestled in a great agricultural area with great neighbors, the farm features:
Spacious Home (3BR/ 2 ½ BA)
Workshop
Hay Barn
Cattle working station
Fenced and cross-fenced
6+ ponds
Land:
The pasture is of good quality and the topography is flat to rolling hills. There are 6+ ponds distributed evenly throughout the entire property, giving the livestock an ample supply of drinking water. The current owner fenced, and cross-fenced, the pasture, and all of the fencing is in good, working condition. It still has the old, concrete cart paths  that meander through the land, making it possible to drive through the farm without the worry of getting your truck, your SUV, or even your car stuck in the fields. There is a well-constructed cattle working station that is located at the 2nd entrance of the farm.
Home and other:
The old club house was converted into a beautiful home and gives you a fantastic view of most of the farm. The owner took the clubhouse down to its studs and refurbished it into the current 2 BR/2 ½ Bath living space with all of the amenities a homeowner needs. All of the appliances are in excellent condition. Long day working on the farm? Take off your dirty boots in the mud room before walking into the spacious living area. The home has tile floors throughout. It includes a large basement that runs the length of the home, which could be converted into more living space or kept as-is for storage. There is also a large parking area for all your trucks, tractors, trailers, and implements.
There is a nice sized workshop and barn that is great for storage and is an easy walk from the house.
The Slab Creek  Farm is conveniently located:
20 minutes from Albertville, Al
30 minutes from Guntersville, Al
27 minutes from Oneonta, Al
10 minutes from Snead, Al
This property will present many great opportunities for its new owners. This property is shown by appointment only. For more information, contact Taylor Gwaltney by phone, text, or email.
Property Map: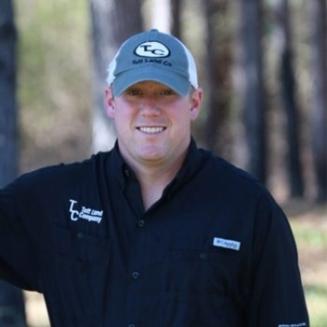 Featured Land