800 +/- acres - Houston County - Muleshoe West Tract
$ 2,205,428
Houston County, Alabama
Listing Status: New

Available for purchase, another Tutt Land Company premier property. The Muleshoe West Tract in Houston County is an exceptional property that really does have it all. Just 25 minutes east of Dothan; incredible deer and turkey hunting, timber, 50+ acres of food plots, 85 acres of irrigated cropland, and 100+ acres of beautiful gum/cypress ponds. This land has been managed to produce trophy bucks for over 20 years. Located near the Chattahoochee River, this region of Alabama provides an opportunity to hunt a mid-December rut. This 800-acre tract is the western extent of the widely known Muleshoe Plantation. For over two decades Muleshoe Plantation has been the site of dozens of forest landowner tours, forestry and wildlife field days, 4-H events, and a showcase for the best practices of forest and wildlife resource management. The Muleshoe West Tract has been molded by that same commitment to land stewardship. The love, care, and planning that went into the development of this property is readily apparent the minute one sets foot on this place.
The property is currently high fenced on three sides as part of a larger fenced tract. The owners are in the process of erecting the remaining fence and are open to any fencing option a new buyer may want. This could include enclosing the entire tract or carving off a portion to the north as unfenced property. Many of the larger food plots include reversible fencing installed by the owners. This fencing system allows for the successful establishment of warm season crops relished by deer. Reversible fencing is a simple but effective system that excludes deer from summer crops by using doubled runs of 4-foot fence that can then be easily raised to permit deer use after crops have established a good root system.
There is an 85-acre crop field under new center pivot irrigation and includes a deer exclusion fence to prevent deer damage to ag crops. The irrigation system is fed by a 12 inch well that produces 1,000 gallons per minute and is powered with 3 phase electricity. Annual revenue of approximately $17,000 can be generated by leasing the irrigated crop land to a commercial ag producer. Another residential type well is located on the property and could supply a home or cabin with water. 
Timber is another stream of income for this property. There are approximately 572 acres of merchantable woodlands on the property consisting mainly of planted loblolly and longleaf pine and about 200 acres of natural pine and hardwood. The owners' have managed pine stands with prescribed fire where appropriate and these stands are well-stocked and relatively free from woody species competition. A 30+ year old stand of loblolly on the north end is high quality saw timber and has been thinned to a lower basal area that gives this stand a beautiful quail plantation look. Forage produced in burned pine stands and soft/hard mast produced by hardwoods on the property provide an ample supply of natural wildlife foods in addition to what can be produced on the tract's 50 acres of food plots.
A wide variety of wildlife species are present on this tract to include Bald Eagles, neo-tropical migrant songbirds, colonial wading birds, ducks, gopher tortoises, and of course, deer and turkey. Those that love wildlife of all kinds will love the Muleshoe West Tract. For a prospective buyer that has no interest in hunting, this tract could easily be leased to a small group of hunters for $20,000 annually.
There is much more to say about all this tract has to offer but not enough room to convey it in a listing description. Tutt Land Company has provided some great photographs and drone footage for your viewing pleasure. Take a look, then schedule a showing in order to really take a look at this rare opportunity to own a property of this caliber. To arrange a showing, contact Bill Gray at 334-714-0009 or billgray@tuttland.com; or Dalton Dalrymple at 334-447-5600 or dalton@tuttland.com
Driving Directions:
From Southeast Health (SAMC) travel east on U.S. Hwy 84 for 18 miles. Turn right onto Houston County Road 85 and travel 1.4 miles. Tract will be on the left with Tutt Land Company signage at the entrance to the property.
From Donaldsonville, Georgia, travel west on U.S. Hwy 84 to the Alabama state line (Chattahoochee River) – from the Alabama side of the river, travel 1.6 miles and turn left onto Houston County Road 85 and travel 1.4 miles. Tract will be on the left with Tutt Land Company signage at the entrance to the property.
Video: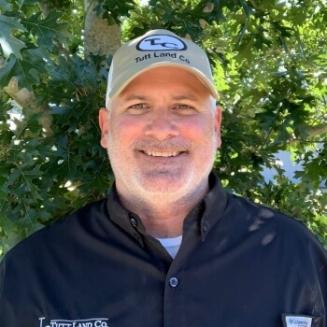 Featured Land